99999
99999
99999
99999
99999
99999
99998
99998
99999
99998
99999
99999
99997
99999
99999
99999
99999
99999
99999
99999
99999
99999
99999
99999
99999
99999
99999
99999
99999
99999
99999
99999
99998
99999
99999
99999
99999
99999
99999
Stroll in Comfort with Owlkay Lazy Wavy Breathable Slip-On Walking Shoes
BLACK / 5(35) - $45.99
BLACK / 5(35) - $45.99
BLACK / 5.5(36) - $45.99
BLACK / 6(37) - $45.99
BLACK / 6.5(37) - $45.99
BLACK / 7(38) - $45.99
BLACK / 7.5(38) - $45.99
BLACK / 8(39) - $45.99
BLACK / 8.5(40) - $45.99
BLACK / 9(40) - $45.99
BLACK / 9.5(41) - $45.99
BLACK / 10(42) - $45.99
BLACK / 10.5(43) - $45.99
BLACK / 11(43) - $45.99
PINK / 5(35) - $45.99
PINK / 5.5(36) - $45.99
PINK / 6(37) - $45.99
PINK / 6.5(37) - $45.99
PINK / 7(38) - $45.99
PINK / 7.5(38) - $45.99
PINK / 8(39) - $45.99
PINK / 8.5(40) - $45.99
PINK / 9(40) - $45.99
PINK / 9.5(41) - $45.99
PINK / 10(42) - $45.99
PINK / 10.5(43) - $45.99
PINK / 11(43) - $45.99
KHAKI / 5(35) - $45.99
KHAKI / 5.5(36) - $56.99
KHAKI / 6(37) - $56.99
KHAKI / 6.5(37) - $56.99
KHAKI / 7(38) - $56.99
KHAKI / 7.5(38) - $56.99
KHAKI / 8(39) - $56.99
KHAKI / 8.5(40) - $56.99
KHAKI / 9(40) - $56.99
KHAKI / 9.5(41) - $56.99
KHAKI / 10(42) - $56.99
KHAKI / 10.5(43) - $56.99
KHAKI / 11(43) - $56.99
WALK ON CLOUDS ALL DAY WITH LAZYWAVY SUMMER SHOES
MD & rubber material outsole design can make you feel soft and comfortable all the time and make these shoes perfect for those who need to stand or walk for a long time without any strain or imbalance
These Breathable Slip On Walking Shoes have several different colors for your choice. We aim to provide comfortable shoes and good service to every user. We always stand behind our customers, try our best to be your best choice.
Slip Resistance
This shoe's sizing runs standard. Width between medium and wide
Super lightweight and flexible just like socks, breathable and stretchy fabric provide great freedom and comfortable feeling.
MD Outsole: The high-quality material is non-slip and wear-resistant
These shoes are suitable for everyday activities, such as long-time standing work, walking, casual,...
Experience ultimate comfort with Owlkay Lazy Wavy Breathable Slip-On Walking Shoes. Lightweight and flexible, these shoes ensure every step you take is enjoyable. Perfect for long-time standing or walking, they're designed to provide all-day comfort without strain.

H1: Owlkay Lazy Wavy Breathable Slip-On Walking Shoes: Designed for Everyday Comfort

Owlkay presents Lazy Wavy Breathable Slip-On Walking Shoes, designed for those who value comfort and style. Perfect for long-standing work, casual walks, and daily activities, these shoes offer supreme comfort, style, and functionality.

H2: Ultimate Comfort and Softness

With an outsole made from MD & rubber material, our Breathable Slip-On Walking Shoes promise exceptional softness and comfort. The superior design makes these shoes ideal for those who need to stand or walk for extended periods without experiencing strain or imbalance.

H3: Lightweight and Flexible Design

Just like socks, these shoes are super lightweight and flexible. The breathable and stretchy fabric offers great freedom and a comfortable feeling, ensuring every step you take feels natural and effortless.

H4: Exceptional Slip Resistance

Safety is a priority with our shoes. With a focus on slip resistance, you can move confidently knowing your shoes are designed to keep you steady on your feet, no matter the surface.

H5: Suitable for Everyday Activities

Whether you're standing for long hours at work, going for a casual walk, or engaging in daily activities, our Breathable Slip-On Walking Shoes are the perfect fit. Experience the comfort that comes with wearing shoes designed with your everyday life in mind.

H6: Choose from Different Colors

Our Breathable Slip-On Walking Shoes come in several different colors, allowing you to choose the perfect pair that complements your style. We strive to provide comfortable shoes and excellent service to all our customers.

H7: Detailed Product Specifications

These shoes fit true to size and are suitable for summer, spring, and autumn wear. They feature an upper material made of stretch fabric, a round toe shape, and a slip-on closure type for easy wear. Experience the difference of well-designed footwear with Owlkay Shoes.
Product Details:
Fit: Fits true to size take your normal size
Upper Material: Stretch Fabric
Outsole Material: MD & Rubber
Season: Summer Spring Autumn
Attention!  Size Chart ( The Default Size is US Size)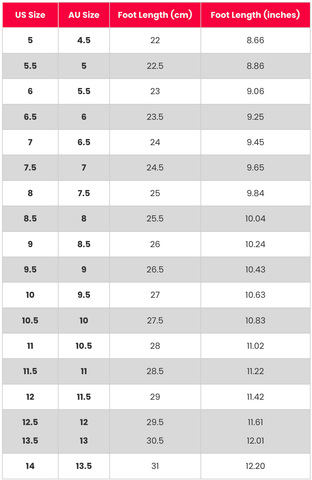 | | | | |
| --- | --- | --- | --- |
| US Size | AU Size | Foot Length (cm) | Foot Length (inches) |
| 5 | 4.5 | 22 | 8.66 |
| 5.5 | 5 | 22.5 | 8.86 |
| 6 | 5.5 | 23 | 9.06 |
| 6.5 | 6 | 23.5 | 9.25 |
| 7 | 6.5 | 24 | 9.45 |
| 7.5 | 7 | 24.5 | 9.65 |
| 8 | 7.5 | 25 | 9.84 |
| 8.5 | 8 | 25.5 | 10.04 |
| 9 | 8.5 | 26 | 10.24 |
| 9.5 | 9 | 26.5 | 10.43 |
| 10 | 9.5 | 27 | 10.63 |
| 10.5 | 10 | 27.5 | 10.83 |
| 11 | 10.5 | 28 | 11.02 |
| 11.5 | 11 | 28.5 | 11.22 |
| 12 | 11.5 | 29 | 11.42 |
| 12.5 | 12 | 29.5 | 11.61 |
| 13 | 12.5 | 30 | 11.81 |
| 13.5 | 13 | 30.5 | 12.01 |
| 14 | 13.5 | 31 | 12.20 |
Questions about your size? We'd love to help. For assistance, please contact Customer Service Team - service@owlkay.com.
How to measure the shoe's size?
Measure the maximum length of your foot.
Shipping Policy
Country
Order Amount
Shipping Fee
Shipping time
United States
Over $59
Free 
7 - 20 Business Days
Under $59
$6.99 
7 - 20 Business Days
Others

Over $59

Free 
10 - 25 Business Days
Under $59
$6.99 
Notes:
1) Shipping Time does not include a 2-5 days processing period required to process your order from the date your order is placed. 
2) Our products are produced in Vietnam, China, Korea and so on,
all our products are shipping directly by our factories
. So it may take more than 10 days of long international transportation.
3) We will make every effort to deliver your package ASAP. However, additional time may be required due to invalid addresses and custom clearance issues.
4) Should your package not arrive within 30 days after you have placed your order, you must contact Customer Support within 30 days after your order was placed.
Return & Refund Policy
We hope you love what you've ordered! But just in case you're not 100% satisfied, we've made the return process super easy.
How long do I have before making a return, and do I have to pay for shipping?
Because everyone has been asked to stay at home, we want to do our part to help. For all orders placed after February 1, 2020, the return window has been extended from 45 days to 60 days.
1. You have a max of 
60 days
to make returns. You must send back and postmark your return packages within
60 days
after the purchase date. No returns made after 
60 days
from the purchase date will be accepted.
2.Shipping Fee: The product arrive damaged, different, or not working, Owlkay.com will offer the return&exchange shipping fee. If the customer needs to return&exchange the product with personal issues, the customer need to offer the return shipping fee. 
What should I do if I need to request a return&exchange?
To initiate a return&exchange, please contact our customer service team (service@owlkay.com) for an assessment. Upon approval, the return address will be emailed to you. Please note, items must be shipped back to the address provided by customer service, NOT the address on your original delivery.
How will I receive my refund?
Refunds will be processed within 7 days after we receive your package. The refund will be issued to your original payment account, as per your request.
Important Notice:
1. Please do not send your return to the sender's address on your package. This is not the return address and will affect the processing of your return. You should only send it to the address
provided by our customer service.
2. Please make sure you don't include non-Owlkay.com items by accident in your return package. We will not be responsible for sending back those items to you.
NOTE:
If you have any issues with your return, you can contact Customer Support 
service@owlkay.com
Shoes x 3
Great, comfortable
,affordable
Brilliant
Every other shoe I've ordered online has been just wrong. These I wore all next day without a problem. True to size with a decent width.